Web Agency since 1995 in Mauritius
Creativity and innovation at the service of your communication
The agency, almost 30 years of experience
Our origins go back to the birth of the Web… Founded by a web enthusiast since 1995, the Web companies group, whose headquarter is located in Mauritius, puts at your service the experience acquired over the last 30 years on projects carried out for major accounts.
+2500 sites created in all sectors of activity!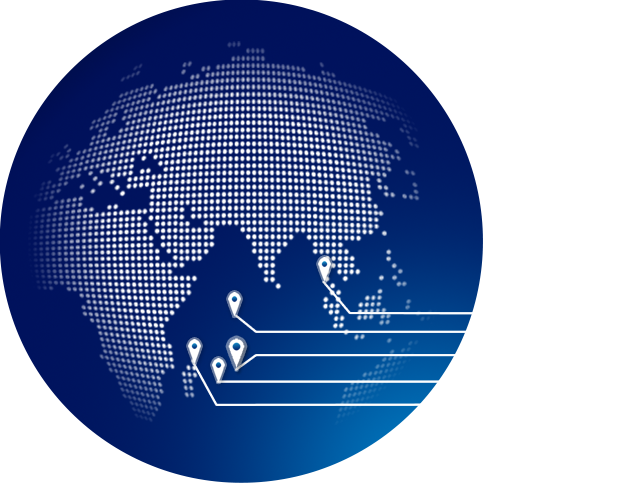 Our Expertise
You have the ambition, We have the expertise.
We offer you tailor-made support which goes through three main stages: Design, development and testing.
Digital strategy and consulting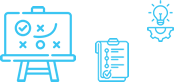 Our web agency goes beyond creating websites. A website cannot be effective and efficient without a real e-Marketing strategy.
Our teams build a tailor-made strategy that will make you stand out. Thanks to a range of services dedicated to traffic acquisition and improving your conversion rate, we guarantee the ROI of your website according to your sector of activity.
UI/UX Design and artistic direction

We have the skills and professionalism to provide a high-quality user experience. We are able to understand the needs and preferences of your target customers in order to create an experience that meets those needs.
We will implement best practices and use the most appropriate tools and technologies to create the best possible user experience as a specialist company. We will examine the technical, aesthetic and ergonomic aspects of creating an effective website or communications platform. This will allow you to save time and focus on your core business.
Mobile app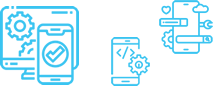 We are a development agency for native and multi-platform mobile applications on Android and iOS. We bring your ideas to life by creating together the mobile application that best meets your needs.
Supported by expert developers for over 10 years in creating iOS & Android applications, you will have all the cards in hand to generate growth with a sustainable, quality mobile application.
Development & Management

Our goal is to help you succeed in your digital projects. Beyond project management, we are able to support you in a broader context: multi-entity deployment, agile organization, help in defining and implementing your project specifications.
We are committed to ensuring that the code we deliver complies with the standards and conventions of modern and maintainable professional development.
DevOps Infrastructure

Our goal has always been to maximize customer satisfaction and quickly deliver value-added solutions. This is the very heart of the Devops culture.
Our development teams work closely with operations teams to facilitate communication and knowledge sharing, where automation is possible and project delivery efficiency is optimal.
SEO & AI

A well-designed and implemented digital strategy can improve your company's brand image, build customer loyalty and attract new prospects. An audit of the existing website therefore ensures that the company's communication and visibility is in line with its objectives and its target and that it uses the most suitable channels to achieve these objectives.
To ensure that the company remains aligned with its objectives and its environment, it is therefore essential to regularly carry out a communication strategy audit.
Application maintenance / TPAM

Our web agency, based in Mauritius, provides technical support and maintenance to ensure that your website functions properly and is updated regularly.
WEB Companies is a group of web development agencies recognized for their know-how, expertise and quality of work.
Hosting & Infrastructure

Outsourcing web infrastructure is a tricky business best left to the experts. WEB Companies has been managing hosting infrastructure for nearly 30 years and a team of experts is available to discuss your project.
Benefit from high-performance hosting Installed in Tier IV data centers with redundant networks to help increase service availability.
eCommerce & Payment Gateway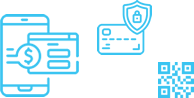 WEB offers optimized, tailor-made and scalable payment solutions for your e-commerce sites. Our payment gateway can adapt to any online payment environment and is EMV compliant.
This implies that you will be able to provide your customers with world-class electronic transaction security and data traceability.
Traffic Acquisition (SEO/SEM/Social Media)

WEB help companies boost their online traffic acquisition. We help set up their digital marketing plan, whether it is SEO, search marketing campaigns or social media advertising.
A graphic studio
Our team of graphic designers will help you optimize the ergonomics and user experience of your future website with clear and precise models. Your website will be fluid and efficient.
Our intervention in UX/UI design takes place at different stages of design, redesign or optimization. The mission is structured around 5 main phases: user knowledge, brainstorming, conception, design and testing.
Multiple development teams
WEB Companies specialises in the creation of websites, tailor-made mobile applications and digital payment solutions. The team can be made up of several developers depending on the complexity of the project, the deadlines set and your budget.
Our developers have several skills in the field of web development, in particular, the integration of CMS such as Drupal, WordPress, Prestashop, Magento and WooCommerce and PHP frameworks. Custom web developments require more organization and expertise than any other digital project.
Web writing, storytelling and copywriting
Web analysis
Social media, community management and SEO
Algorithm, audience, functionalities, codes usage
Marketing
Emailing
An e-marketing team
WEB supports you in the positioning of your website, one of the keys to success in e-marketing. This goes through your brand name, your business, your website, your social networks and your advertising campaigns.
Our human-sized team guarantees you a sound ear, responsiveness and quality support. We strive to bring you daily serenity, trust, cordial understanding, advice and personalized support. We are an agency focused on results, responsiveness and support, a driving force and guarantee of the loyalty of our customers.
Our Work
We work with a wide variety of clients, from small businesses to large enterprises, to develop high quality websites and web applications.